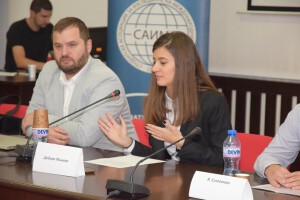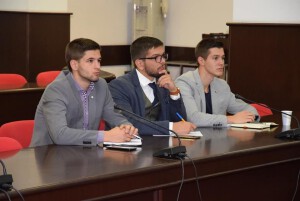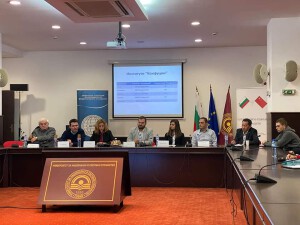 On the occasion of the 70th anniversary of the establishment of diplomatic relations between Bulgaria and China, the International Relations Research Student Association (IRRSA), the Bulgarian-Chinese Partnership Association and  the Students Council at UNWE held an event to discuss the role of China in the world and in the system of international security, our relations with Europe, and our place in these relationships!
The event took place on the 5th of November 2019 from 10:00 in the  Large Conference Hall, UNWE.
Our guest-speakers were experts, among them were: Assoc. Prof. Evgeniy Kandilarov, Assoc. Prof. Antonina Khabova, Dr. Alexander Dimitrov, Ambassador Valentin Radomirski and Mr. Y. Simeonov.
At the end of each panel, the students in attendance had the opportunity to ask their questions.
The topic about China will be of increasing interest in the future, and we believe it is our duty to take an active part in a debate about its role!