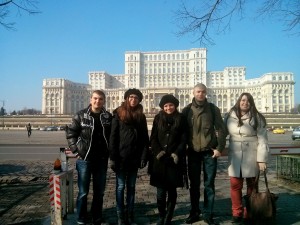 From February 21
st
  to March 1
st
, five IRRSA members participated in a youth exchange under the Erasmus + Programme, titled "Common Heritage, Common Future". Organizers of the project were young people from Asociatia Young Initiative, who gathered in Bucharest 30 young people from six countries (Bulgaria, Romania, Czech Republic, Portugal, Lithuania and Sweden). For a week they discussed what"European identity"means, what values ​​it is based on, how it is perceived in each of these countries, which are the most important events in the history of the Union etc.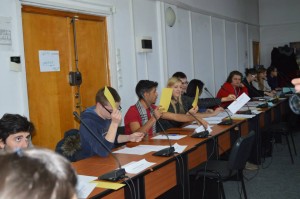 Participants had the opportunity to take on the roles of MEPs in a simulation of an European Parliament session. They also met with Mr. Victor Bostinaru, a Romanian representative in the EP and together with him the participants discussed the main challenges EU is facing at the moment.     Among the activities was the so called: "Treasure hunt", in which groups of 5-6 people from different countries had to discover some of the most famous monuments in Bucharest. Also they had to spread the idea of ​​the project among the Romanian citizens.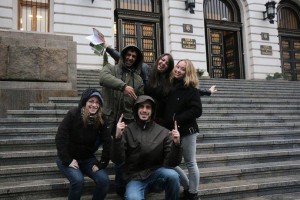 The initiative ended with an exhibition, for which the participants were again divided in several teams (video team, photo team, drawing team etc.). Every team had to present in an interesting way their idea of ​​the European identity. The exhibition will take place in one of the libraries in Bucharest for a month.