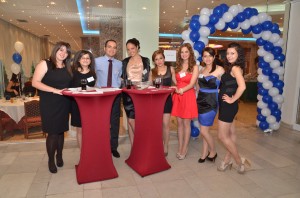 This year, for the 12th consecutive time IRRSA organized its traditional Spring Ball for students of the International Relations of UNWE
.
  The spectacular event was held on 18th of May, and as  polite host was once again demonstrated from park-hotel "Moscow". At the Spring Ball attended mostly students majoring in International Relations and European Studies as well as from the Political Science." Together with the students in the festive evening included many teachers, guests and friends of the IRRSA. Among those attending were many of the partners of the Association, including members of the Student Council for UNWE, which this year supported the Spring Ball.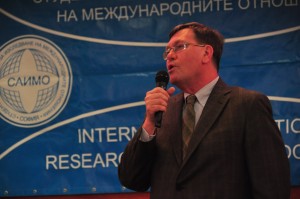 At the beginning of the night the attendees were welcomed by the  popular in Department "International Relations" prof. Atanas Gotchev and Mrs. Zhivka Sarachinova, regional director of Societe Generale Express, Sofia Branch. President of IRRSA Alexander Ivanov also greeted all guests .  In his typical style Prof. Gotchev turned to the graduating students this year, making to them compliment displayed while studying. The professor did not forget to quote the statistic that students graduated International relations are highly valued in the labor market.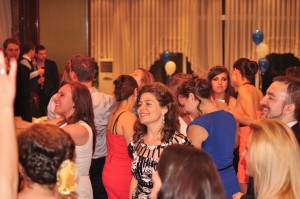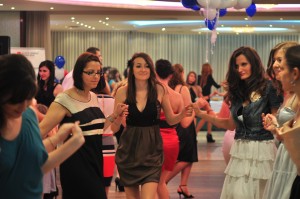 On behalf of Societe Generale Express, Ms. Zhivka Sarachinova also greeted all and especially to students. Regional Director Sofia branch marks and a couple of very good services that the bank offers especially for students. Societe Generale Express is a partner of IRRSA for Spring Ball this year. The Bank shall provide certificates for all excellent students, awards later, but for 25 most improved certificate was with a special cash bonus To top achievers there was interesting books provided by publishers "Ciela" and "Millennium", as well as the Economic Policy Institute and the Chinese Embassy in Bulgaria.
The good mood continued until the end of the evening with great music and dancing. For many students gathered at this Spring Ball was the last and perhaps was seen as graduation night. To all graduating students this yearthe team of IRRSA wishes lot of success and tailwind!