On the 8th of November 2021 at 17:00 IRRSA is pleased to invite you to the SECOND ONLINE DEBATE, organized jointly with the "Student Association EGO POLITICO at UNWE," Students' Club of Political Science at Sofia University "St. Kliment Ohridski "and" Students' Diplomatic Club" at Sofia University "St. Kliment Ohridski "and on the topic:" Prospects and Challenges for the Bulgarian Foreign Policy ".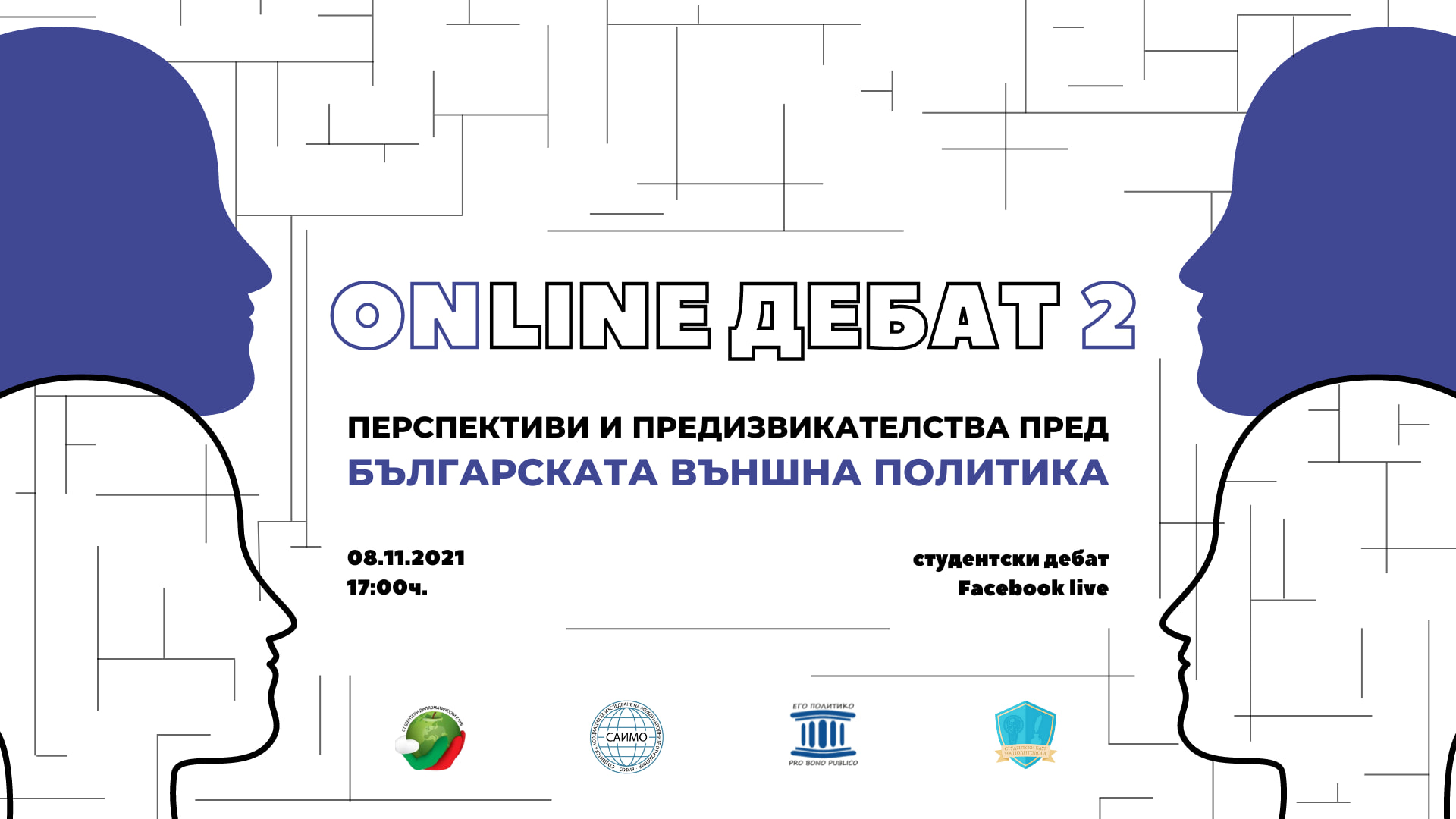 The main topics are divided into 3 panels and will be discussed in the following order:
✓ The Energy Crisis and the Green Deal;
✓ European enlargement and integration;
✓ Security issues.
NGO organizations (or specifically those whose main focus is in the field of international relations and foreign policy), inspired by the need for information and the responsibility of the choice students will make in the upcoming early parliamentary elections on the 14th of November 2021, again turn the attention of students to those topics that are becoming increasingly important priorities in the foreign policy discourse of Bulgaria.
The event will be broadcasted live on Facebook and everyone will have the opportunity to ask questions. More information on who the representatives of the political parties will be is coming soon!
We have invited representatives from:
- "GERB-SDS";
- "BSP FOR BULGARIA";
- "MOVEMENT FOR RIGHTS AND FREEDOMS";
- "WE CONTINUE THE CHANGE";
- "DEMOCRATIC BULGARIA";
- "THERE IS SUCH A PEOPLE";
- Revival.
We urge everyone who has an interest in the foreign policy of our country and wants to make an informed choice, to take part and ask their questions.
Link to the event: