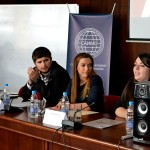 On 12
th
March for third consecutive year was held the "International Students' Day" in UNWE. Dozens of international and ERASMUS students, who have chosen Bulgaria and UNWE for continuing their education were gathered together in the Scientific Council Hall.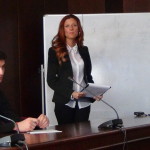 The event was opened with greetings from Elizabeth Bojinova, chairman of IRRSA and Ivelina Atanasova, representative of Students Council. Special gratitude for realizing this event was addressed to the organizers – IRRSA, Students Council and the University center for students and teachers mobility.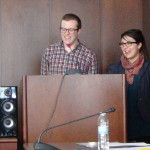 In the event's official program took part both International and Bulgarian students. Two of the Erasmus students in UNWE – Anais – Marie Lambert from France and Adriaan Wauters from Belgium shared their experience and impressions from Bulgaria. They both said they were extremely happy and pleased of their choice because they are delighted from the good education, exciting student life and wonderful Bulgarian traditions at the same time.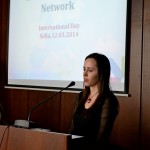 Nora Tineva presented a brief presentation of the activities of Erasmus Student Network and she explained that the main goal of ESN is to help the integration of foreign students by organizing different events, social projects and other activities which aim to make them feel at home in Bulgaria. Anina Yovkova, a member of IRRSA, and also a Bulgarian student, which has been studying on Erasmus in Spain shared in front of the international students her experience, excitement and emotions during her stay there and in this way she showed the other side of the coin – the side of the Bulgarian students, studying abroad.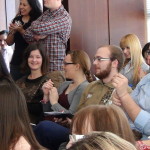 Furthermore, representatives of IRRSA had prepared a very interesting quiz  with questions, connected with Bulgaria's history, geography and culture and the international students  dealt unmistakably with the task and every student who gave a correct answer, received a reward from the organizers.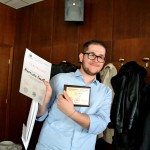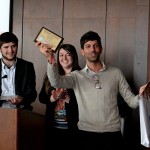 At the end of the event Elizabeth Bojinova and Antoan Shotarov (chairman of Students Council) gave awards both to the International and Erasmus students who have achieved excellent results from the past winter semester. You can find a movie of our great and the bravest international students here: 
https://www.youtube.com/watch?v=mUJLSqULgzw&feature=youtu.be