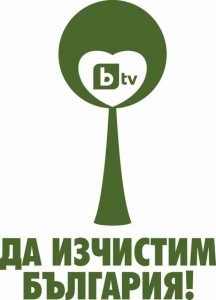 IRRSA got involved in massive campaign "Let's Clean Bulgaria for a Day", taking part in the initiative of the newly formed "Eco Club UNWE." On May 12 students rolled up their sleeves to clean the area around the UNWE and repainted the walls of the university. Other members of the organization were cleaning in the city center and in Sofia districts Levski and Mladost.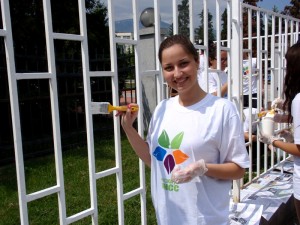 The operation near UNWE began at 10:00 am and in the afternoon the area around the university was very different and significantly and with a refreshed appearance. Students reported the results of their work and greeted each other  for their useful work. Many of the participating students in the national campaign collected waste beetween blocks of flats, which also contributed with improved appearance of the Student city after cleaning. The group of IRRSA harness the experience and enthusiasm to clean the office of the Organization. Traditional spring refreshment room set the mood of a fun Saturday afternoon.
With the help of OMV Bulgaria IRRSA members helped to clean up in Plovdiv, Smolyan and protected area "Peak Srednogorets" in the Rhodopes.