📅 On March 10th the International Relations Research Student Association (IRRSA) had the pleasure to organise an event on:
"An analysis on the events in Ukraine and what led to a military intervention?"
👥 Ambassador Lyubomir Kyuchukov - director of the Economics and International Relations Institute (EIRI) - and ambassador Elena Poptodorova - vice president of Atlantic Club of Bulgaria were our special guests.
🌐 The chairwoman of IRRSA - Yoana Stamboliyska - opened the event and was also the moderator. She talked briefly about how the students of "International Relations" want an expert report on that subject and welcomed everyone present.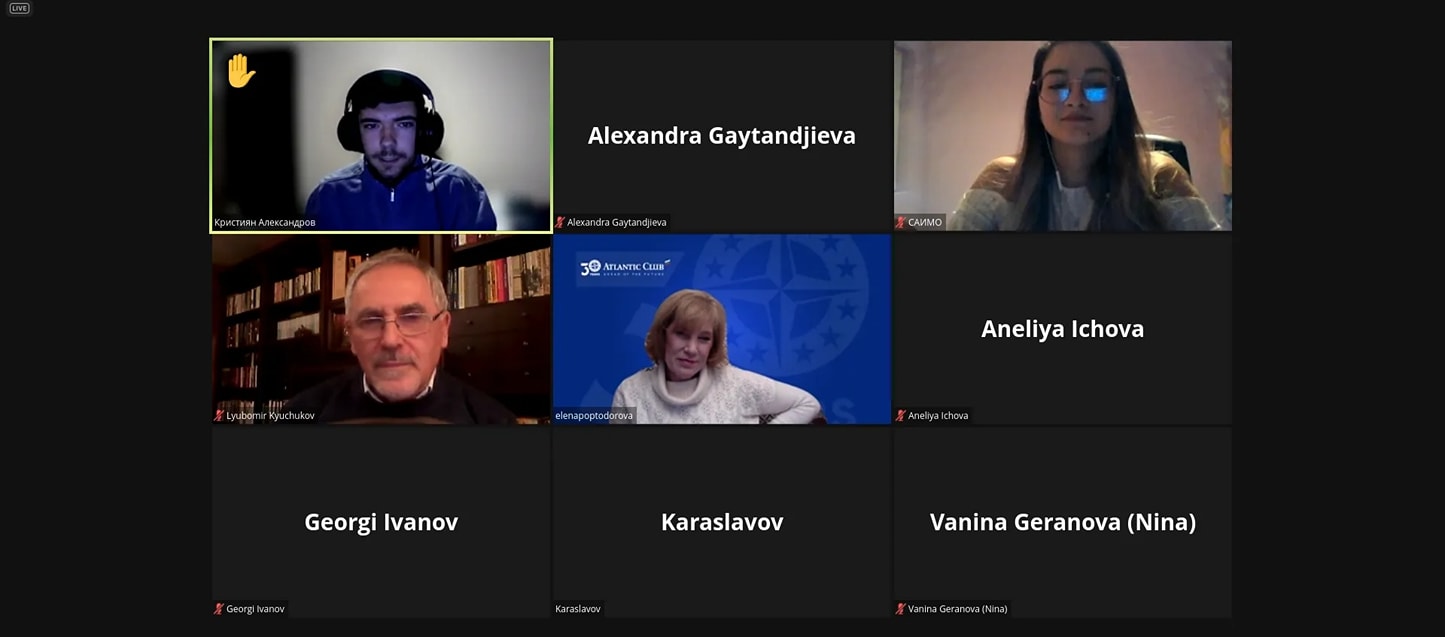 💬 Both guests had a stance on the subtopics that were set -
🔹 Analysis of Russia and Ukraine's conflict during the last 10 years.
🔹 What led to the Russian Federation's military intervention in the Republic of Ukraine's territory?
🔹 Possible outcomes of the conflict.
🗣️ A beneficial conversation took place given the expertise of the two guest speakers and the questions asked by the audience.