🌐 On account of students studying international relations' wishes for a discussion with experts, there was no way to stray away from the events that took part on February 24th 2022. Therefore, we want to present you with our next event.
📌 On March 10th at 18:00, the International Relations Research Student Association (IRRSA) will hold an event on:
"An analysis on the events in Ukraine and what led to a military intervention?"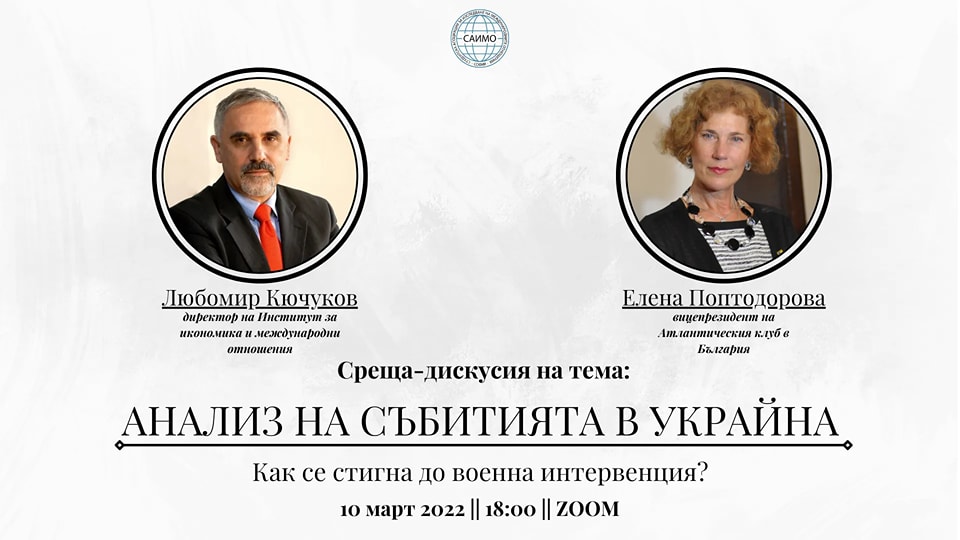 The subtopics are -
🔹 Analysis of Russia and Ukraine's conflict during the last 10 years.
🔹 What led to the Russian Federation's military intervention in the Republic of Ukraine's territory?
🔹 Possible outcomes of the conflict.
🗣️ Honored guest-lecturers will be:
Ambassador Lyubomir Kyuchukov - director of the Economics and International Relations Institute (EIRI)
Ambassador Elena Poptodorova,- vice president of Atlantic Club of Bulgaria
🖱️You can join from the link below: