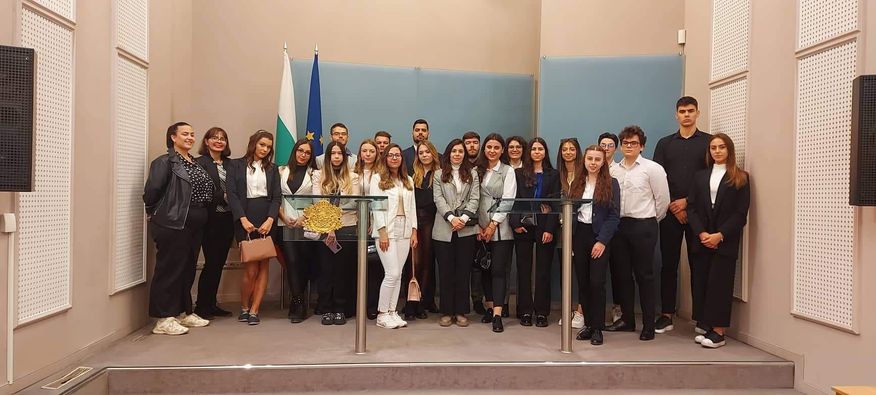 🗣️ On October 27, 2022 the International Relations Research Student Association (IRRSA) organized a visit-discussion to the Presidency of the Republic of Bulgaria.
📜 The students had the opportunity to get familiar with the authentic ambience of the building, get acquainted with its history and visit the library where valuable publications and objects are kept.
They also visited emblematic halls, such as "Hall of Coat of Arms" and "Hall of Mirrors", and the Presidential Library.
👥 At the end of the visit, the students had a meeting with the President's advisers on Foreign Policy and Legal Affairs. They were introduced to the role and importance of the presidential institution in international relations.
📜 IRRSA expresses its deep gratitude to Mrs. Elena Slavova and the team of the Presidency of the Republic of Bulgaria!