A conference on "Digital Transformation and Democracy" was held on December 15 in the online platform Zoom.
The event was jointly organized by the Sofia Security Forum, Konrad Adenauer Club Bulgaria and the University of Bitola, Republic of Northern Macedonia.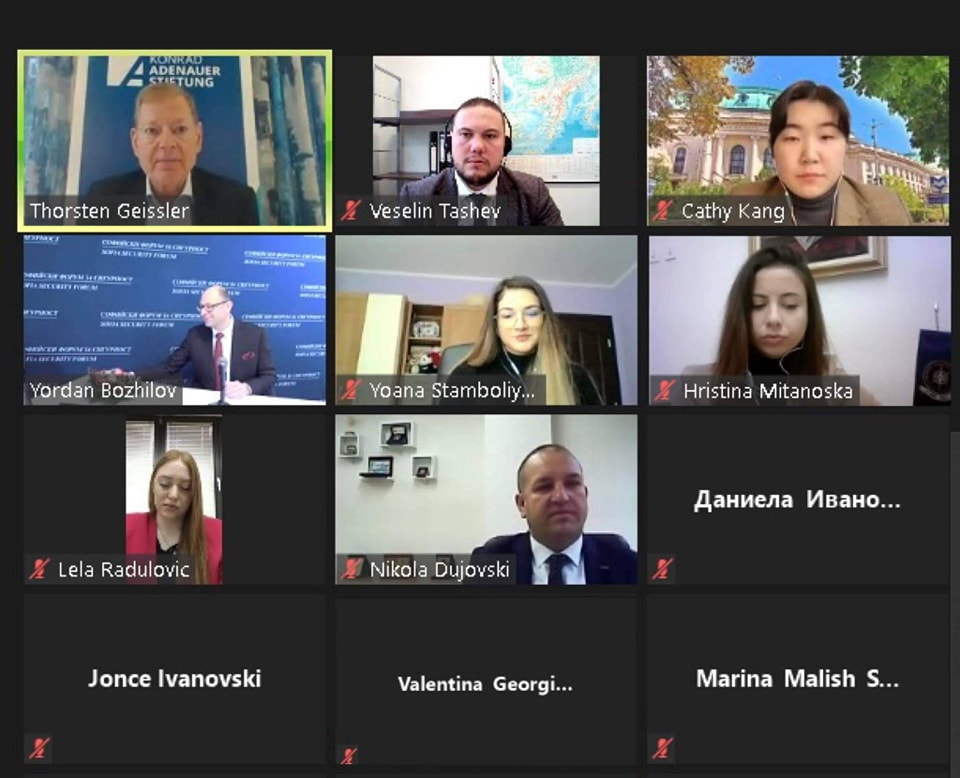 The moderators of the event were YoanaStamboliyska - the current Chairwoman of the International Relations Research Student Association (IRRSA) and Lela Radulovic - representative of the Faculty of Security at the University of Bitola.
The conference was opened with a few introductory remarks by Mr. Yordan Bozhilov - President of the Sofia Security Forum, Mr. Thorsten Geisler - Director of the Bulgarian Directorate of the Konrad Adenauer Foundation and Mr. Nikola Dujovski - Dean of the Faculty of Security at Bitola University.
The participants were students from both countries, and IRRSA had a representative in the face of Veselin Tashev - current Chairman of the Control Board of the Association. He presented a report on "Digital Democracy: Opportunities and Challenges for young people in Bulgaria?".
The event concluded with a discussion on various topicslike security, journalism, education and development of countries in the digital age.