This past weekend, together with our partners and friends from the United Nations Association of Bulgaria, we held the student "Model UN: The Crisis in Afghanistan. Active dialogue or political stagnation."
The event was held via Zoom on both days - the 20th and 21st of November 2021.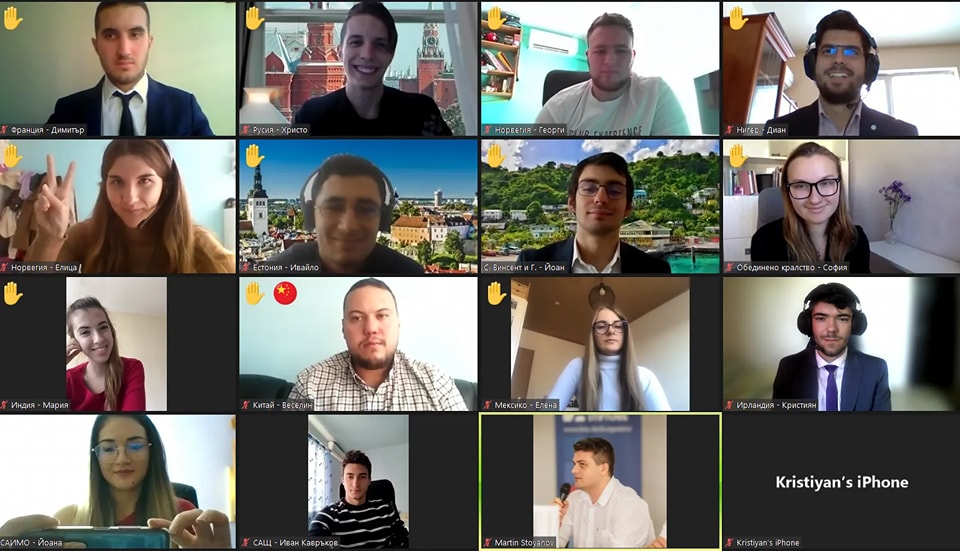 At the beginning of the first day, the model was opened by Yoana Stamboliyska - the current chairman of IRRSA, and Ralitsa Dikanska - youth delegate for Bulgaria for 2017-2018 and the chairman of the "Bulgarian Youth Delegates to the UN" program.
Moderators of the event were Yoana Stamboliyska and Martin Stoyanov, who has extensive experience in conducting the UN Model and is currently part of the "Konrad Adenauer" Foundation.
During both days the participants prepared an agenda and debated on individual topics, and by the end of the second day they prepared a draft resolution on the problem in Afghanistan.
There was a very good and fruitful debate and each country managed to compromise and unite everyone around a common resolution, which was adopted.