On the 8th of November 2021 the Second online debate on the topic "Prospects and Challenges for the Bulgarian Foreign Policy" was held. The event was broadcasted live on the Facebook page of IRRSA and was organized jointly with our friends from the "Student Association EGO POLITICO at UNWE", Students' Club of Political Science at Sofia University "St. Kliment Ohridski" and Students' Diplomatic Club also at Sofia University.
The event was opened by Joanna Stamboliyska - chairman of IRRSA, Sofia Donskaya - chairman of the Students' Diplomatic Club, Daria-Laura Dacheva from the Students' Club of Political Science and Veselin Tashev - chairman of SAIMO for the mandate 2020 - 2021, who also moderated the debate.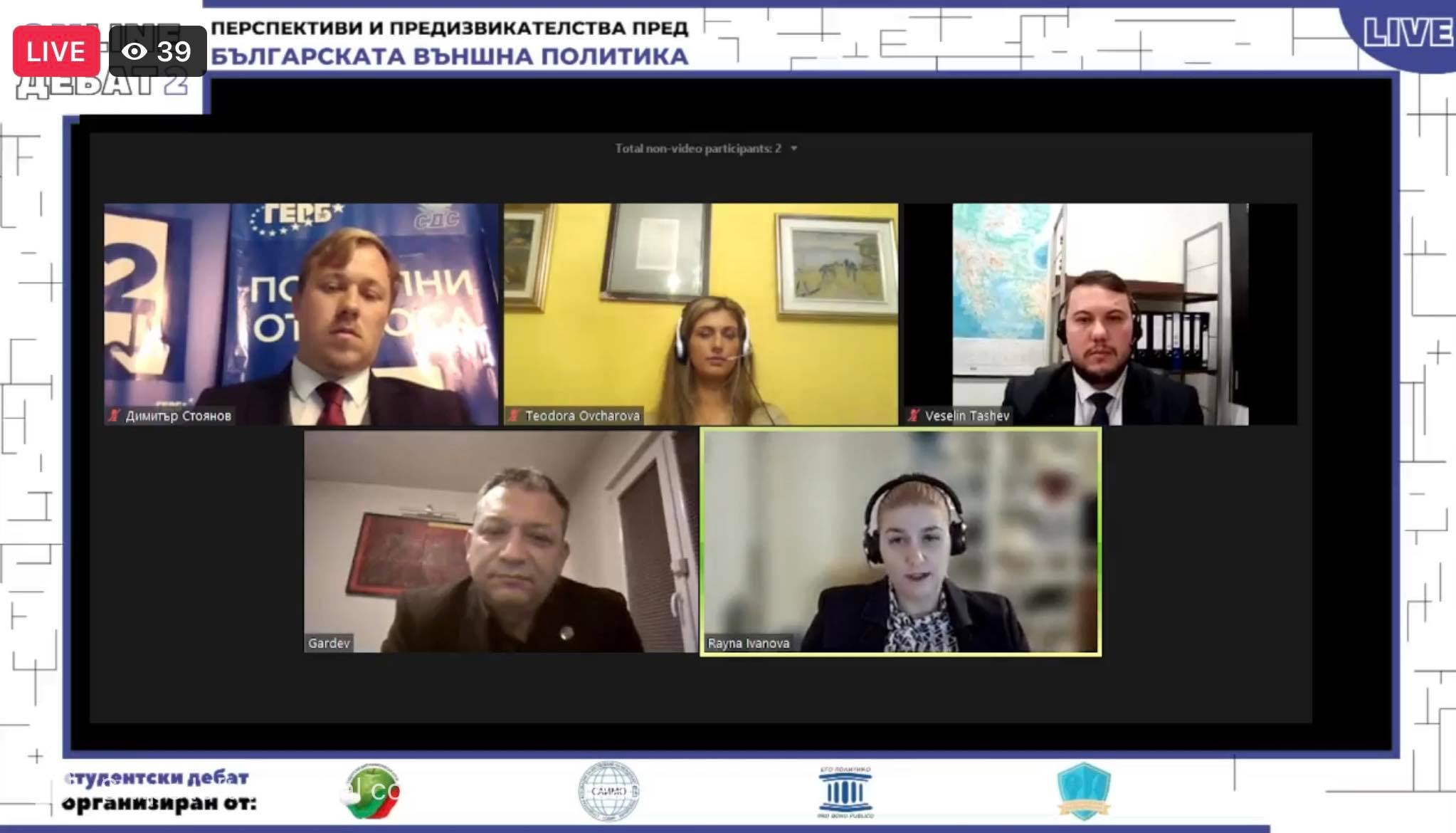 The participants in the debate - Mr. Dimitar Gardev from "There is Such a People", Ms. Teodora Ovcharova from "BSP for Bulgaria", Ms. Raina Ivanova from "Movement for Rights and Freedoms" and Mr. Dimitar Stoyanov from "GERB-SDS" presented their views and goals on the following panels:
• The Energy Crisis and the Green Deal;
• European enlargement and integration;
• Security issues.
Subsequently, the panelists themselves asked questions and remarks to each other on each of the topics. There was a dispute between some of the participants, thus creating a useful and interesting discussion for the audience and for the participants themselves.