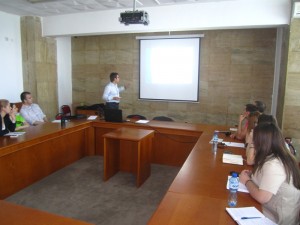 On 28
th
of april , Saturday  in the building of UNWE a seminar for the members of IRRSA took place. The topic was
"The image of Bulgaria – way of (not) use".
Guest speaker was Mr. Yasen Georgiev, who is currently executive director of the Economic Policy Institute.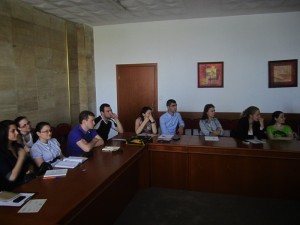 Within about two hours, Yasen  presented an interesting presentation, which held the interest of the listening members of the Organization. Attention was paid to the causes of the often negative image of Bulgaria in the eyes of foreigners. Yasen quickly made an overview of historical changes and important events that have influenced the formation of the modern image of our country abroad. After an interesting presentation and watching a few videos related to the theme, a discussion started  in which a variety of views participated
. The seminar was organized in connection with the project "We are in" in Lithuania.