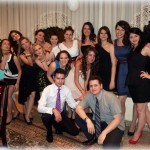 For the 13th consecutive time the team of IRRSA organized the Spring Ball for the students of "International Relations", "European Studies" and "Political Science". The spectacular event was held on May 17
th
, traditionally on Friday, and hosts from Park Hotel "Moscow" once again took care of the pleasant evening festive and beautiful atmosphere.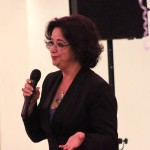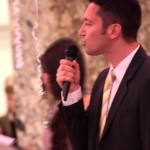 On the Spring Ball attended students from the Department of "International Relations" and teachers and alumni graduated the department. Among the official guests of the event emerged ambassadors of the Kingdom of Morocco and the Republic of Moldova in Bulgaria, the current Foreign Minister of the Republic of Bulgaria and former student of the Department of "International Relations" - Kristian Vigenin , Lubomir Kjuchukov - Director of the Institute of Economics and International Relations, representatives from the Ukrainian Embassy and others. Some of them congratulated the students on the occasion of their completion of the year, expressed their admiration for the ambition and skills that the future diplomats have. President of IRRSA Sylvia Damyanova also greeted the guests at the ball.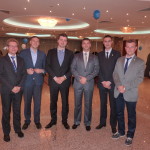 The event was attended by some of the friends and partners of IRRSA, including representatives of the Diplomatic Institute of the Ministry of Foreign Affairs , Economic Policy Institute , Bulgarian Diplomatic Society , National Youth Forum , Student Council of UNWE , United Nations Association and many others. The best performers in the department were awarded with diplomas and special prizes - books provided by the Economic Policy Institute, Diplomatic Institute , Chinese Embassy of the Republic of Bulgaria and others.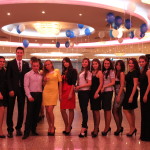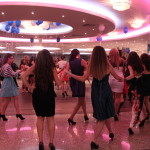 The festive evening was filled with lots of smiles, good mood and dancing. For students who graduated their studies, it was one of the most exciting and memorable moments. IRRSA team wishes all good luck and a successful career!