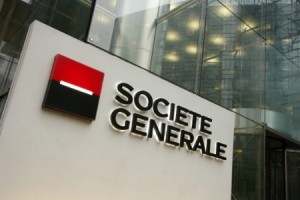 Mr. Veselin Boyadziev , manager of Youth market and mrs. Nora Marinova from branch Sofia of the bank visited University of National and World Economy to present at  the students about the work of the Expressbank. The main topic of the meeting was "The power of the team in different points of view" , and the attended students  watched the presentation of the two guests with a fascination.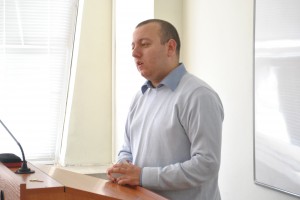 In the Societe Generale network work 157 thousand employers from 85 different countries  from all over the world. Bulgaria is one of these countries , and the French bank has 360 thousand clients. Veselin Boyadziev told the attendees about how important is the innovation and different points of view for the success. Students looked at a few video clips that mainstream what Boyadziev said.
       Mrs Marinova talked about the youth products , witch the bank is offering , and focusing the students about the opportunity to work in SGE. Internships are bi-monthly and take place in July and August, the deadline for applications is May 15, but may be extended. At the meeting were asked questions by the attending students who actively participated in the formation to end discussion.
      Mrs. Marinova focused on the  importance of  individual approach of the managers to the employees in the bank. One team can achieve success  , only when the leader maintains good relations with each employees and treats them as equals is convinced Marinova.
      This year Societe Generale Express is a partner of IRRSA for the traditional Spring Ball of MO this year. The Ball will be held on May 18 at the restaurant of Park Hotel "Moscow".