🌐 We, the International Relations Research Students Association (IRRSA), are announcing a year-long new recruits campaign!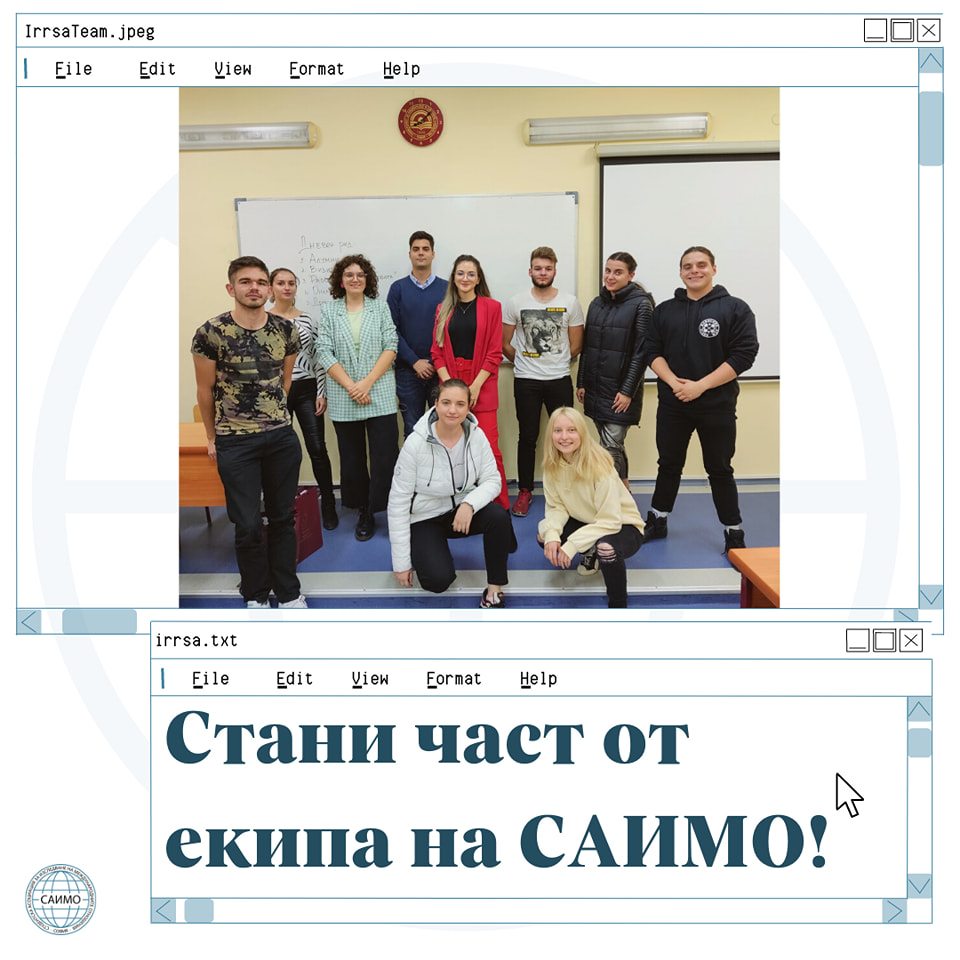 ❕ If you're a student of "Political Science" in the University of National and World Economy (UNWE) we invite you to our weekly meetings on March 14th and 21st (Monday) in room 2121 in the university.
Why is IRRSA the place for you?
🎯 IRRSA is an NGO that analyzes international relations and their subjects.
🎯 If you're interested in the dynamic world of international politics and enjoy learning new skills, then IRRSA is the place for you.
🎯 We can give you access to practical training sessions with guest-lecturers that deal with international relations.
🎯 You will have the opportunity to organise and take part in enriching discussions with former and present diplomats.
🎯 You will meet new people that you share interests with.
🎯 Networking is part of everything we do.
🎯 Our team gets closer to one another by making new friendships and taking part in team-buildings.
🗨️ You can also be part of IRRSA's workgroups:
📌 PR team
📌 Translation team
📌 Event-organising team
📌 Interviewing team
📌 Design team