The International Relations Research Student Association (IRRSA)is pleased to invite you to an online meeting-discussion on "Turkey - the eternal candidate for EU membership", which will be held on 20.12.21 at 17:30.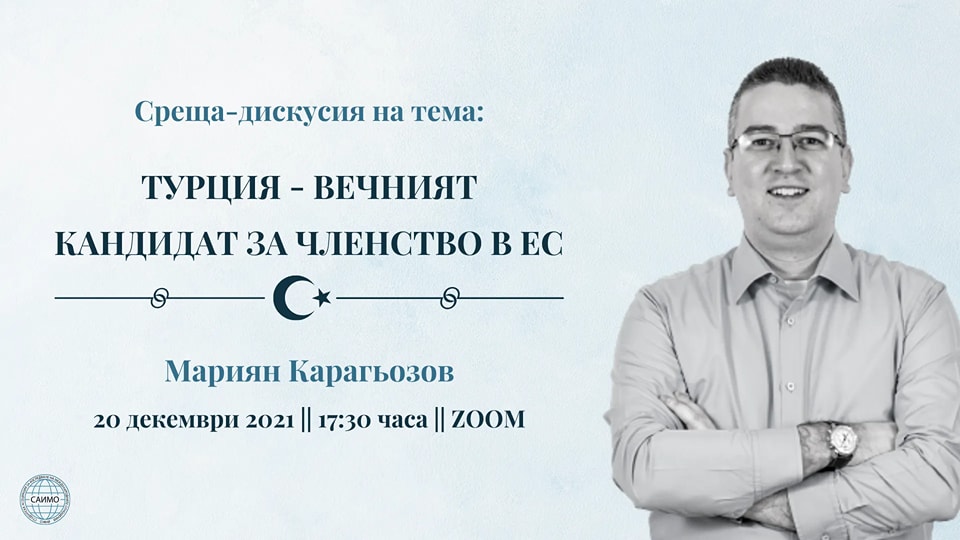 The guest speaker of the event will be Marian Karagyozov, who graduated Law at the Sofia University "St. Kliment Ohridski" and "Oriental Studies" with Turkish at the New Bulgarian University. He is an author of a monograph on the new Turkish foreign policy and former correspondent of the Bulgarian National Radio in Istanbul (2017 - 2020). He is currently the editor-in-chief of the UNA News website and works at the Institute of Balkan Studies at the Bulgarian Academy of Sciences.
📌 During the public lecture extremely interesting topics will be discussed such as:
➡️ What does Turkey have to do in order to join the EU? Is it possible that this will happen in the near future?
➡️ If Turkey joins the European Union, will it affect Bulgaria?
📍 You can find a link to the event here:
https://fb.me/e/3s4rZObkc